Our 2019 Christmas Gift Guide
We want to make this Christmas extra special and the best yet by bringing you only the finest gifts for your whole family.
Santa has his hat on and the little elves at Natural Baby Shower are working hard to find the perfect goodies for you and your little one.
The holidays are our favourite time of year. Cosy winter nights, the excitement of Santa coming and precious family memories. We know Christmas is a special time of year that needs special gifts.
This Christmas gift guide has all of our favourite hand picked festive gifts for the whole family. From cute Christmas outfits that will melt your heart to toys that will keep them entertained for hours, and the perfect gifts for those deserving parents. Plus our top eco hero's to help you have the perfect natural Christmas with Natural Baby Shower.
Natural Baby Shower champions all things natural & organic
We want to take all the stress out of that Christmas shopping and help spread a little natural magic. Here are the natural reason to have a Natural Baby Shower Christmas this year.
Only the best products
Our mission is to provide parents with natural and sustainable baby products that are the very best for parents and babies, as well as the planet, all in one place. We go on the hunt for the safest, most stylish, sustainable baby and parenting products on the planet to go under your Christmas tree, so you don't have to.
Helping the planet
It's not just sustainable products we focus on, we also make sure that we operate in the most eco-friendly way to help the planet as best we can. From reducing the use of paper with innovative technology developments in store, online and in our head office, we also implement energy saving practices. But we don't just stop there, Natural Baby Shower make it a priority to make all our packaging sustainable and take big steps in ensuring it is recyclable where possible.
Simple Shopping
As well as finding you the best presents this Christmas, we also want to gift you the best service and shopping experience. To make that Christmas shopping as easy as possible we offer payment schemes such as Klarna and Price Match on all of our brands.
It's also easy to shop with Natural Baby Shower wherever you are in the world with our mutli-currency pricing and world wide shipping.
Free Delivery
We have our own UK warehouse with a dedicated team who lovingly hand pick and pack your orders to get them on Santa's sleigh as quickly as possible using our fully eco and recyclable packaging. We offer free UK delivery on all orders above £45, as well as express and next day options.
Plus, you can easily return your items with a full refund until the 20th January 2020 with our extended Christmas returns policy.
Festive Touches
Want to add that extra festive touch to your gifts? We also offer a Festive Gift Wrap service perfect for adding that special finishing touch to any present.
Plus, we want to say thank you for shopping with us this Christmas with our Natural Rewards scheme. Get exciting exclusive offers and earn extra natural points through different actions and turn those natural points into rewards towards brand new goodies for you and your little one.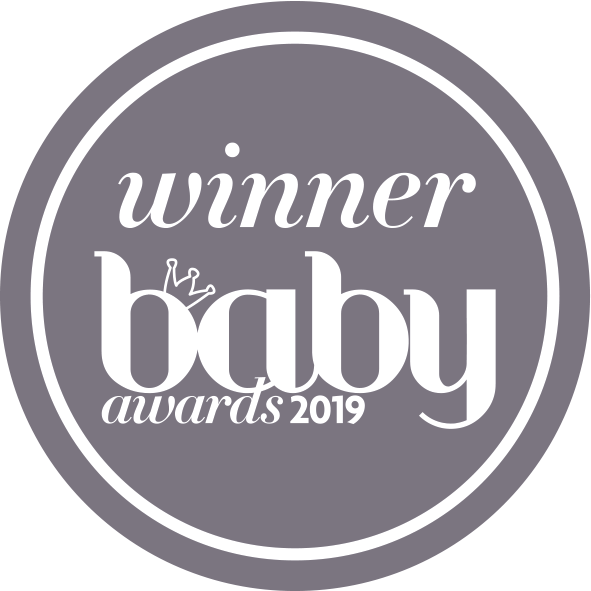 "Best Online Retailer" in Baby Awards 2019
Natural Baby Shower recently won "Best Online Retailer" In the Baby Awards 2019. The Baby Awards 2019, champion excellence in pregnancy, baby and children's brands. Now in their fifth year, the Awards have swiftly become the most respected and relevant Awards in the industry. Their "Best Online Retailer" category celebrates online retailers in the industry known for their product range, online shopping experience and excellent service.